Love Letter: Does Your Relationship Have A Future? (5/24/23)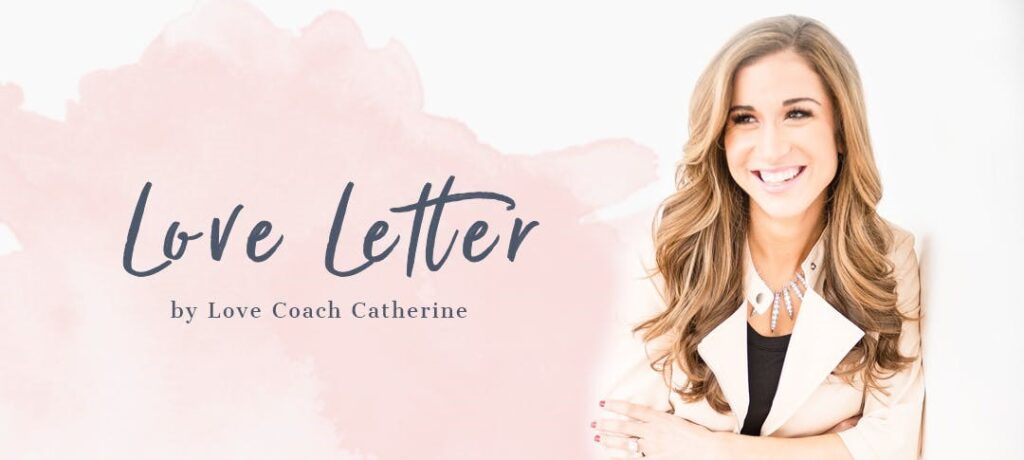 Happy Wednesday lover! Do you have fun Memorial Day plans? I am headed to a retreat next week, for 10 days and baby Madelynne is coming with me 🙂 It's been a lot to prepare, as you can imagine and feeling really grateful that I get to do this with her.
For 11 years I have supported women in transforming their relationship patterns and attracting high quality, wonderful partners. I am celebrating so many of my clients who just this year got engaged, married and grew their families.
You know the celebration is not just these milestones, but the celebration of them having chosen partners who ADORE THEM and partners who are warm, kind, empathetic, responsible and fun. All of my clients create lasting love when they learn how to stop being attracted to the boys who have no vision for the future.
Forgive yourself for not knowing how to choose a partner, we were never taught. We know childhood trauma influences so much, but especially our romantic life. I want to help you get super clear in knowing when to WALK AWAY from someone who has nothing to offer you.
Your midweek mantra is, "My true self attracts true love."✨
Way too many people are in relationships that are going nowhere or simply relationships that are super, super stuck.
If you have to hide parts of who you are or what you dream about out of fear of the person leaving you – you are not in a healthy or authentic relationship. I see this way too often.
We are afraid to be who we are in a relationship out of the fear of abandonment, when in reality, when we aren't being who we are, we are abandoning ourselves.
You must be able to have conversations about money, sex, shared responsibilities, vacation, family, and the FUTURE in order to have a relationship that HAS a future.
Beware of the person who won't make decisions WITH YOU or acknowledge your future together! Beware of BEING the person who does all the work!
PARTNERSHIP is two people working together to create a life they love.
A relationship gets stuck and heads to the end when each person gives up their dreams and ambitions outside of the relationship.
The life force energy contributing to love happens when each person has their own vision FIRST.
A happy, healthy relationship is made up of two people who are free to be who they are, follow their dreams, and have dreams of a future together.
Check out The New Truth podcast episode from this week, "Why You End Up in Dead-End Relationships." Listen to hear us unpack the behaviors that lead women to dissatisfaction and dead-end relationships. If you're sick of relationships that go nowhere and being with people you want to change, this episode is for you! 
I love you,