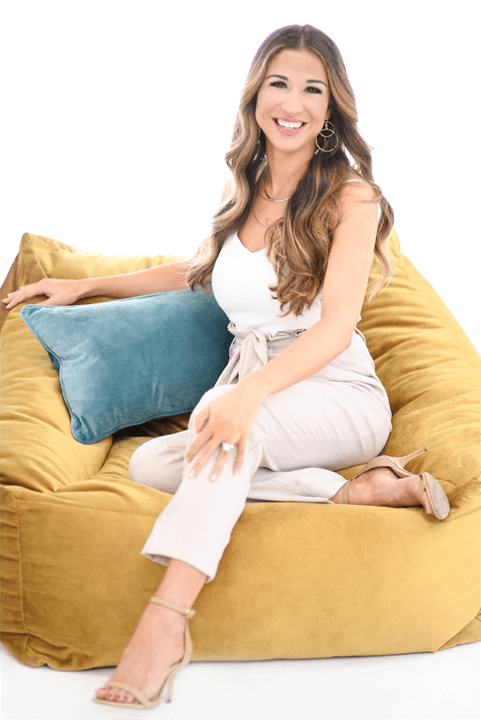 And not just any love either.
The epic, beautiful, soulful love that feels like coming home.
The love you've always dreamt of having but never fully believed was possible for you.
The romance they write love songs and timeless poetry about.
The greatest adventure of your entire freaking life.
You know that kind of love takes work to achieve.
You're just have no idea how to make it happen.
You're obsessively watching a million YouTube videos and




free eBooks on how to get the guy, but you're not doing




anything with it. And when you do, you always seem to




screw it up.

You have friends, a decent career, and a lot going for you,




but you're not lit up by any of it. It feels like you're going




through the motions in your life. Yes, you're functioning, but 

it's all a bit empty.

Talking about self-love makes you gag...but on some level, 

you do wonder if you deserve the kind of committed, 

meaningful partnership you truly desire

You're a wee bit jealous as you watch your best friends get 

engaged and married to the loves of their lives, while you're 

silently ashamed that you're still single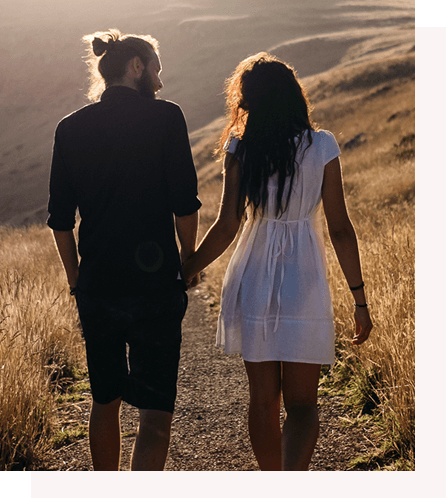 I'm the one who shows you how to create an amazing love story of your own.
This private coaching experience supports your heart and your mind, your soul and your body, your embodiment and your integration.

Every second we spend together is walking you home to love.
Finding lasting love or expanding your intimacy, joy and connection with 

your partner

Having a grounded, fulfilling, passionate relationship you feel safe in

Surrendering to the greatest love you've ever known

Transmuting your fears around relationships, so you can be healed and 

whole

Opening yourself up to receive all the romance you can imagine

Embracing every bit of yourself, so that you can embrace every bit of 

your partner

Being fully present and feeling more alive than you even knew was 

possible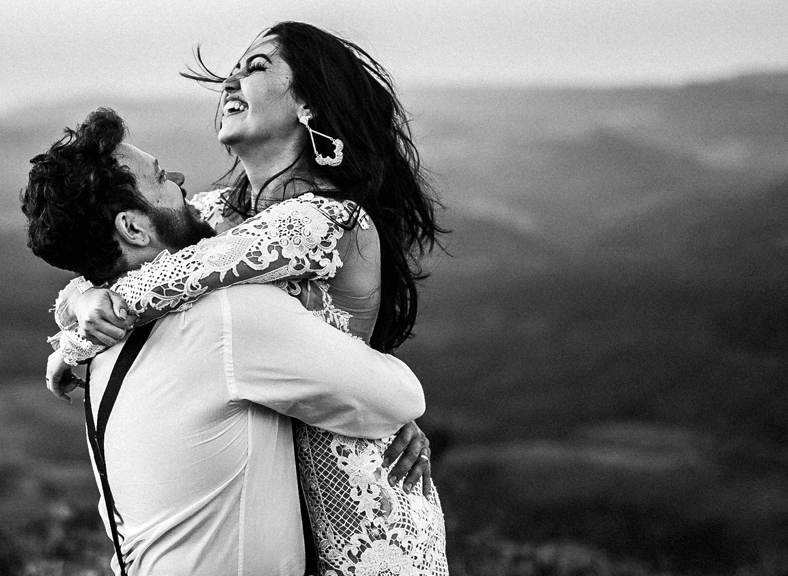 Our relationships are often our biggest triggers, and our best opportunity for transformation. Having a coach in your corner who is 100% focused on your growth, your heart, and your healing is what allows you to stay on the path to love, both in relationship with yourself and in relationship with your partner.
It's too easy to quit, spiral or shut down when we come face to face with our wounds around love. But it's this exact pattern of behavior that's sabotaged so many of our past relationships.
This is your moment to do it differently.
During this experience, you get to reach out, ask questions, and get support whenever you need it. Because as you awaken to love, you'll also awaken the parts of you that have remained hidden for so long.
Six months of your time to change the way you love forever.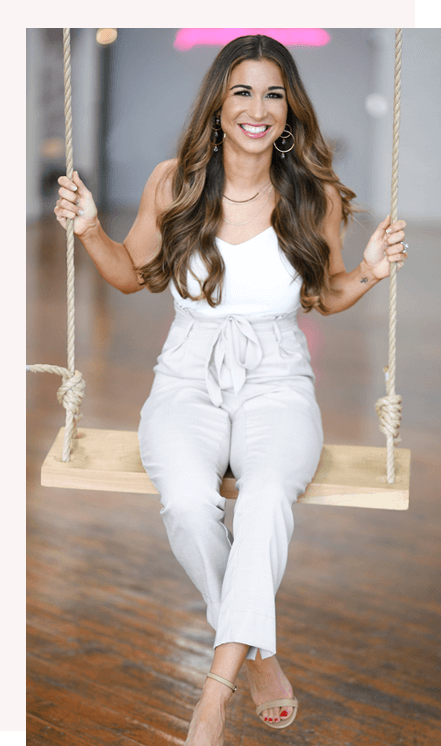 As a client, you will receive:
Six months of weekly, 1-1 coaching calls with me, to remove the armor from your heart and show you how to love openly and wholly

Session notes after each call. No more trying to juggle listening with remembering what to do after we hop off the phone!

Infinite access to me privately, for those moments where your heart is hurting and you need a guide ASAP

Your personal Love Journey Tracker so you can watch your progress on the page as you witness it unfolding in yourself

Customized Love Incantations, Invocations and Prayers — because we could all use a little extra support from the universe

Access to all of my past programs to help you embody this teaching even more
This is your invitation to enter the temple of love.
My clients often tell me that this coaching is like being in Relationship School to learn all the things we never got to learn about the most important thing there is - love.
You simply want to "get" a boyfriend, not do the work to be a 

great girlfriend

You'd like to hold onto your insecurities, fears, pain, past




trauma and old wounds

You don't want to learn the crucial steps you need to take to 

not just attract in your right man but also to be in healthy 

partnership with him.

You want someone else to do all of the work for you.
Find the love of your life and create a partnership that's full 

of joy, fun, intimacy, and heart-blasting love

Shift into a new way of being around love and relationships, 

where you feel safe and grounded no matter what happens

Heal your heart, no matter how many times it's been broken

Embrace your true colors instead of feeling like you have to 

perform in order to earn someone's love.

Experience a soul connection that lasts forever.
I invite you to step up and claim this experience for yourself.
You get to choose how you show up in love.
When you show up for love, love shows up for you.
This moment is yours to choose to decide you're ready to receive love. 

James and I decided to spend a few days together to see if we could turn the corner from very close friends to partners. The great news is, it was SO easy to turn that corner. And, I am thrilled to begin a romantic relationship with James. A relationship I believe is only possible because of the lessons learned throughout this year. And, a relationship which has the ease, freedom, grounding and joy that i spoke of above. It is a relationship that feels like a gift from God. We created the space for one another as friends and the relationship grew organically, out of our affection and care for one another, without any cajoling of our own.
James unreservedly chooses me. As one of my best friends he has known me at my lowest points and highest points over the last year. Despite other relationships, he was often the person to hold me during days of pain and I'm grateful to have been able to do that for him as well. I love who he is: he is steady, loving, faithful, generous, hardworking, committed, kind, prayerful, funny, and honest. And, he is someone who is receptive to my needs and wants and is at a place to pursue the kind of life vision that we share. It's so good!
Although it's only a few weeks into what we would call a romantic relationship, I've known this man for over a year and I can say honestly that in our relationship I have only come to care for him more over time and I expect that to be the same into the future. I need only to steward this relationship well, to enjoy it, express my needs, hear his, and to trust that we will learn to move forward together.
I am very grateful for this year. I'm grateful to Catherine who asked the right questions and taught me what I needed to know to love differently...
But most of all, I am profoundly grateful to myself, for being willing to look at the parts of me that.
Natalie
Let me preface this by saying that I don't typically share much with those outside my very small circle…but I'm planning my best friends birthday party and it was one year ago on her birthday that I first spoke with Catherine. I did not seek out Catherine! I am a firm believer that the universe gives you what you need. Catherine was a gift to me from my best friend who saw that I was in a dark place beyond anything she had witnessed in our 20+ year friendship. Not only was I in a depression, I was isolating from everyone important to me and only throwing myself into work. I was constantly keeping "busy" so that I didn't totally fall apart. When I finally spoke with Catherine I was willing to try anything to feel better because my tried and true methods weren't helping (therapy, working out, binge watching TV). At the time, I truly felt like she couldn't damage me anymore than I already was.
Within a few sessions, she dug through my very tough exterior, a.k.a. my ice queen, and together we made progress that years of therapy hadn't been able to touch. I can't say that I'm a new person, just a better version of myself. Having someone witness you for who you are and pull you back to what truly matters when you can't see it yourself was incredibly scary and beautiful. The messages of self-love have been life-changing for me. Now that I'm truly believing in myself every aspect of my life is popping like fireworks. True vulnerability has always been a challenge for me. No matter how badly I wanted it, I was stuck in a pattern of self protection. Learning to love and accept myself more fully has helped to open my heart to so much possibility. Admittedly, in the beginning, our weekly calls were sometimes dreaded, but that soon faded and as we dug deeper into my heart and mind I looked forward to what we'd find next.
In just one year, I went from a woman who was giving up on love, was in a depression, and was never truly open and rose into her complete opposite. My friendships and family relationships have never been better. My career is booming and I'm starting another business as well. I'm 2 1/2 months into a relationship with someone who is so present to what we are building together. And most importantly, I'm able to look myself in the mirror and see myself for all the greatness that I possess and am capable of. It's just so much easier to say I love myself these days and truly mean it. There is not a day that goes by that I don't interact with someone and think to myself, 'That person could really use a few months with Catherine.' I only say this because she has honestly made a lifelong impact and I love her for it everyday. Thank you from the bottom of my heart, Catherine, for helping me along on my journey.
Robin