Love Letter: The best relationship advice I ever received (7/13/22)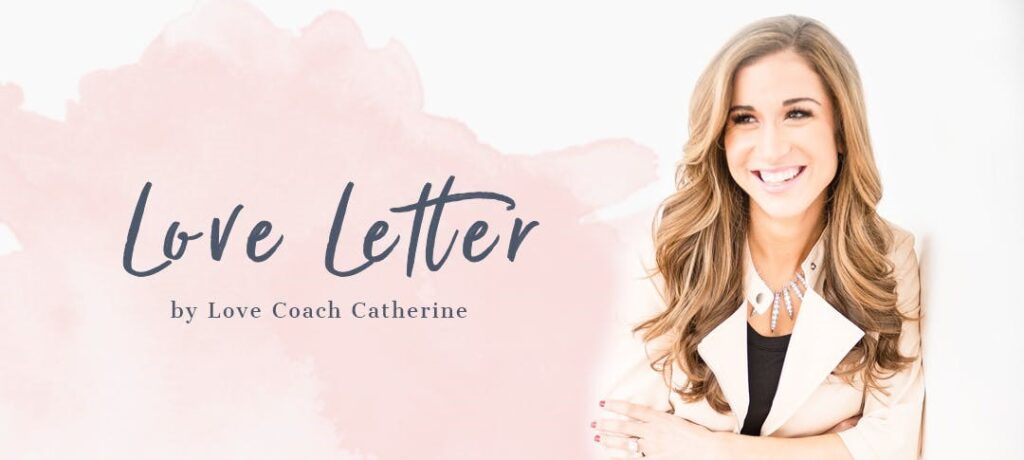 I am so grateful to the many mentors I have had over the past 13 years as I've walked my own growth journey (and continue to do so!). I sought out the best of the best to learn from when it came to romantic partnership because I of course knew when I started that I knew absolutely nothing (remember I'm a recovered codependent love addict!).
The best relationship I ever received was this: to throw away the idea that there was a perfect partner or perfect relationship or even someone "perfect for me" and instead learn how to choose someone that I could practice Love with.
There was no practicing love with my ex-boyfriend. We were well-practiced in fear, attachment, dependency, and obsession but not Love. I found the person now that I get to practice Love with and even as an expert around relationships, I am humble enough to know there is always room to grow.
Your midweek mantra is, "I am no longer looking for a perfect partner or someone who is perfect for me. Instead, I look for the person who brings out the best in me and with whom I can practice Love with."✨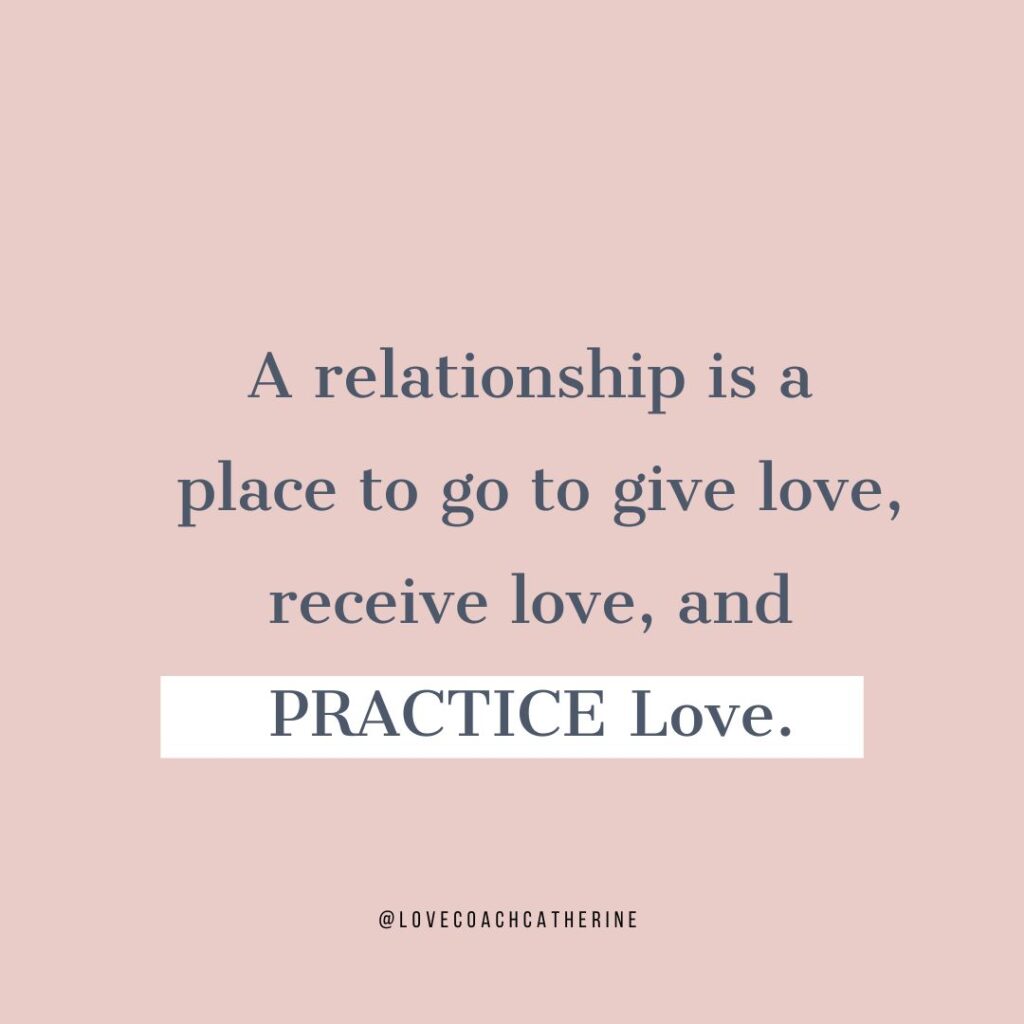 There is a humility about learning how to love. Despite what the fairytale says, we are NOT just supposed to "know" when we've found "the one," and "know" how to love them.
It also sets us up to believe we will "always" feel "in love." This is why so many people chase the attraction phase of dating.
Love begins on the days we don't feel very loving. On the days when we are annoyed or frustrated with our partner, we practice expressing our feelings with kindness and compassion, not blame. And, love is practiced on the days we show up to participate in our relationship even when we are tired.
Also – not enough people talk about how much harder it is to RECEIVE love than to give love.
To receive the care, kindness, and compassion that many of us ache for is incredibly vulnerable for so many people.
It's vulnerable to BELIEVE that we deserve to be loved for exactly who we are, not for what we "do" or contribute in a partnership.
This is why I offer my clients this question when they are dating: "Is this someone I can practice love with?"
As in, "Is this someone who can practice the SKILLS of love with me? Is this someone who is also being accountable, vulnerable, and empathetic? Someone who is generous with their heart?"
As in, "Is this someone who is bringing out the best in me? Do I like who I am when I am with them? Am I behaving authentically or in my protective patterns?"
Love is not just a feeling – it's a verb and the best news of all? We can learn how to do things differently and truly open our hearts, even after we've been hurt.
I picked an extraordinary practice partner, and so do all my clients.
It all starts with a commitment to yourself, a commitment to BEING loving, and to KNOWING yourself and your patterns because a relationship is not a place to be perfect; it's a place to PRACTICE.
Check out The New Truth podcast episode from this week, "How to Stop Looking for Love Outside of Yourself," where I interview my mentor and primary teacher, Carole Kammen. Carole shares personal stories and teachings about real love versus attachment, archetypes, and the skills of dating. Listen to hear us dive deeply into the truth about living from the heart.
I love you,