A sacred, 6-month group container for women who are ready to experience a love that lasts a lifetime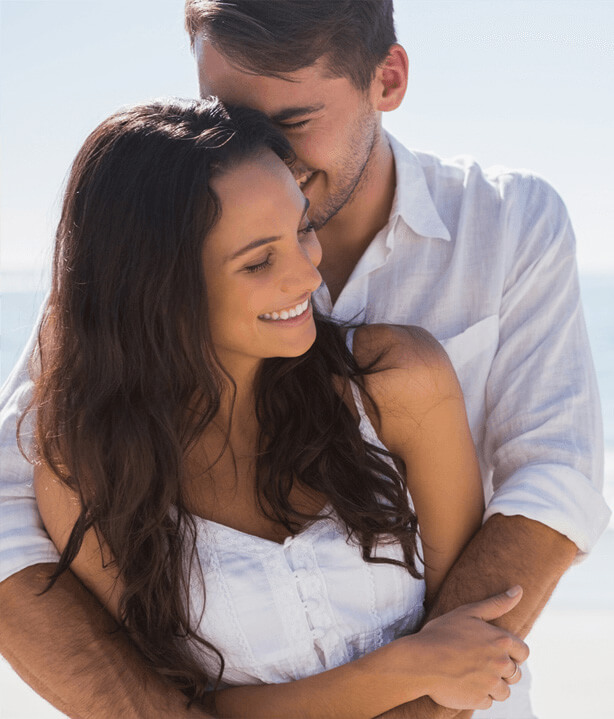 A sacred, 6-month container for women who are ready to experience a love that lasts a lifetime
What could be more important than learning how to love?
What could be more miraculous than being inside a group devoted to your healing, your transformation, your awakening, and your radiance? What could be better than changing your life and coming home to who you are? What could feel more exciting than embarking on the greatest adventure you'll ever know? What could be better than experiencing relationships that set your soul on fire and make you cry tears of gratitude every single day?
When a woman who loves herself walks into a room, she changes that room.
And when a couple consciously loves one another, they change the lives of everyone around them.
Now more than ever, the world needs people who are committed to love.
Will you be one of them?
Being in Love feels like being empowered around love, not a victim to it.
Being in Love feels like no longer accepting relationships that hurt you, deplete your energy or leave you wondering what you did wrong and why they didn't stay.
Being in Love feels like breaking free from all of your old wounds, past pain and self-sabotage, so you can become the creator of your own love story — whether that's attracting the right man for you or deepening your existing relationship.
Being in Love is the conscious removal of the armor around your heart and the remembrance of your own inner essence, so you can feel whole once more.
Being in Love means giving up trying to do everything yourself and carrying the weight of the world on your shoulders as you accept the gift of supportive, healthy partnership.
It's an inner knowing that all of life is conspiring in your favor, and it's willing to give you everything you've been asking for — including a deeply fulfilling, passionate and soulful relationship.
It's healing yourself and the entire planet by being in service to love.
It's surrendering to loving yourself, loving the divine within and loving your romantic partners.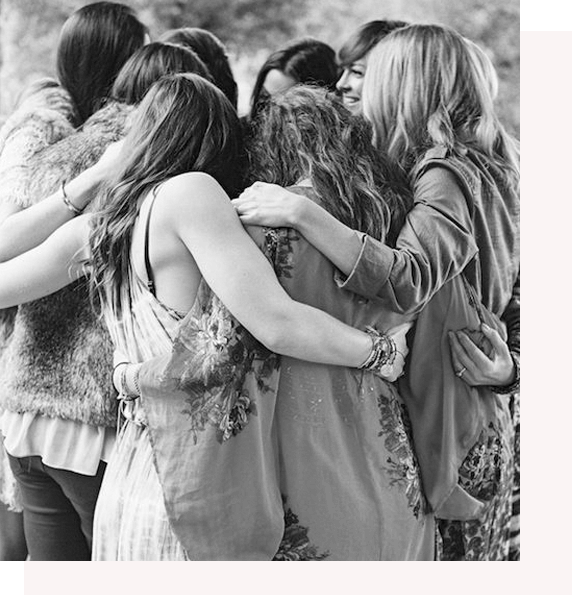 You simply cannot experience lasting, true love if you aren't willing to fully embrace these things first.
is a live, 6-month program that will support you in becoming a conscious lover as you elevate your romantic relationships, reconnect to yourself and create extraordinary love everywhere in your life.
Most problems start when somebody makes their partner God rather than having a foundation that's grounded in love. That's why we kick off Committed to Love by cleaning up your relationship with the divine. After all, you can't do romantic relationships without it. You'll answer questions like: "Am I really being looked after? Is there really unconditional love out there? How do I know myself as divine?" Unconditional love is what's real and accessible to you whether you have a partner or not. Month one is where you'll learn how to receive it.
Love is the power that heals those places within you that are stuck, afraid, or insecure. In Month 2, you'll come to realize that you are love's idea, and you'll surrender yourself and your desires to the divine. You'll have certainty in the life of your wildest dreams to come true and faith in yourself and your own wanting. Then you'll allow for divine guidance on what your actions should be moving forward.
your relationship to the feminine
What does it mean to mother yourself and trust in the divine feminine, knowing, feeling, intuition, receptivity, and inner wisdom? This month we're going deep as we look at the mother wound and heal our people pleasing, self-abandonment, self-rejection, and self-criticism. Then we'll fill up that space with self-love, self-compassion, self-trust, and emotional mastery by giving ourselves permission to feel the whole spectrum of our feelings. From sorrow to grief, from rage to joy, from playfulness to radiance, you'll embrace them all.
falling in love with your body
Understanding why and how to love your body has so much to do with your ability to attract love. If you don't love your body, you can't love yourself. That's why we'll spend a whole month on pleasure, sensuality, sexuality, feeling free in your skin and cultivating a healthy relationship with your body. We'll heal your shame around sexuality and body hatred. You'll learn to see your body as your soul and feminine wisdom, deepening your self-trust, pleasure, and magnetism.
creating an extraordinary relationship
Attracting and keeping love requires a mix of action and accountability. You'll discover the skills and practices to really know men, as you heal your relationship with them and stop emasculation before it happens. You'll also learn how to love and appreciate the masculine, communicate effectively in a relationship, take responsibility for yourself without shame or guilt, and step into new levels of vulnerability and empathy. Bonus Gift: The guide to creating a killer online dating profile that will get men to ask you out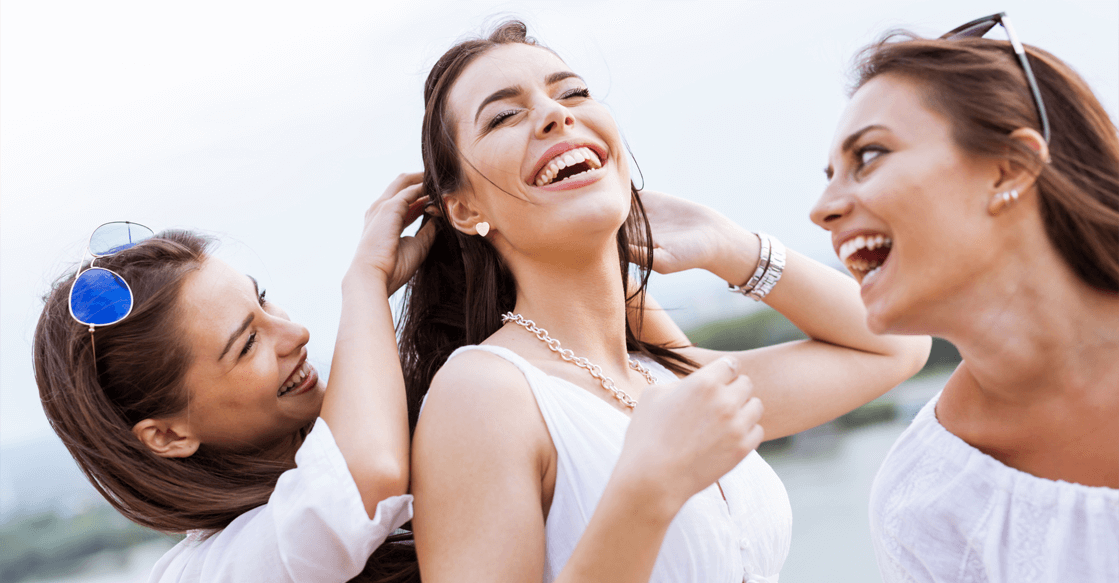 What does Being in Love look like in action?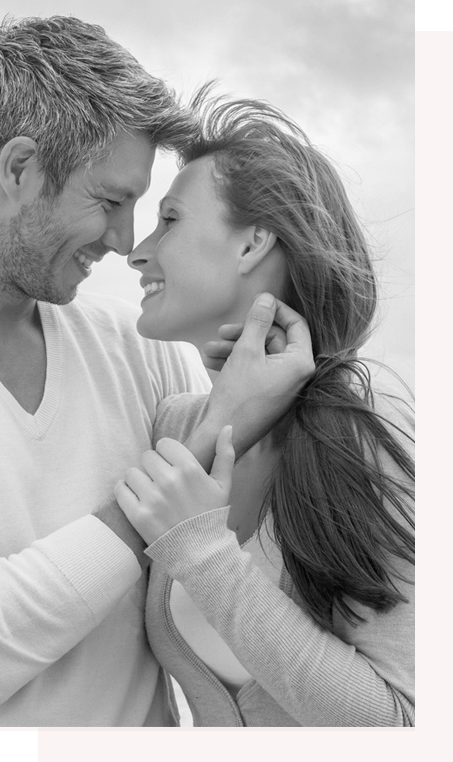 6 months of sacred support around becoming the empowered creator of your love life
12 live group trainings to teach you how to heal your blocks to love, release old pain and wholly embody love within all of your relationships, including your relationship with the divine, with yourself and with your romantic partner
6 transformative workbooks to show you the way to step fully into the role of conscious lover and ground these new practices into your daily reality
6 guest love mentor trainings with some of the very best experts in love, relationships, sex and intimacy
One dedicated Facebook community where you will receive limitless support, personalized feedback and a circle of sisterhood like you've never experienced before. These women will become your soul family
Bonus: One private coaching call to dive deeply into what's holding you back from creating your own amazing love story
Give Being in Love 6 months of your life, and you'll get everything you need to make the honeymoon last forever.
Next round beginning February 2021!
Only 10 spots available
I'm Catherine Danieli, Radical Love & Relationship Expert, and I know with certainty that you are meant for true love.
I'm devoted to helping you overcome your fears, open your heart, and break unhealthy relationship patterns so you can fall madly, deeply, and passionately in love with yourself, your life, and your partner.
Because when you do this work, you don't find love.
Love finds you.


What women are saying about Being in Love:
Joining Committed to Love is one of the best decisions I've made. I honestly wish it were longer!
"I have met so many wonderful ladies who I am now friends with and can be within the real world. I have a place where I can be myself, no judgment, and share whatever is on my heart. Catherine is an amazing guide to living in love and lays out many practical and easy practices to start with. The fact that the program is laid out over six months allows for all the practices, knowledge, and embodiment to sink in. And the pacing of the calls always seems to come at the right time. Joining Committed to Love is one of the best decisions I've made. I honestly wish it were longer!"
This program has helped me love myself even more
"Because of Committed to Love, I am allowing myself to feel and express myself. I am cultivating self trust and learning to listen to the wisdom of my body. I have been able to keep a consistent meditation and journaling practice, something I've normally struggled with before. I am surrendering and finding the balance of my masculine and feminine. I am learning practices of self love that have helped me love myself even more."
Committed to Love brought me peace
"I definitely do feel like I have a better understanding of myself, and a new clarity about my recent life circumstances. This is partially a result of the group environment. I also feel like being in a group has given me some frame of reference regarding other people's struggles, how I can help them, and what I can learn from them. I also think that, on days that I'm struggling, I can recognize that the struggle is temporary, and is not the only reality, which brings me some peace - and therefore, room to grow and expand my awareness a bit more."
I would definitely recommend Committed to Love
"I would definitely recommend Committed to Love. Go in with an open mind, and you will get out of it what you put into it. If you're not willing to change your everyday routine, and be open to suggestions and different perspectives, then there's no point. I went into it with the belief that my current reality could be so much better. I just didn't know where to begin. I felt really lost and out of control, so I was (and still am!) definitely willing to try things out. I LOVE the "willing to believe that..." phrase because I can genuinely say that about just about any situation."
Committed to Love gave me unconditional love and support
"I have connected intimately with women over a virtual space; I have shared private thoughts, worries, joys, and vulnerabilities and in return received unconditional love and support. I am slowly becoming more aware of my body and practicing naming the feelings that I feel."
Are you ready to Be in Love?
Next round coming February 2021!
Only 10 spots available
Frequently Loved Questions:
Being in Love is an intimate, 6-month coaching program for women who are ready to become conscious lovers of life, of themselves, and in their romantic relationships.
I designed this program so that nobody could hide. You will be seen. You will be witnessed. You will be loved. You will be supported. Because of this, there are only 10 spots available inside Committed to Love. Once they are filled, they are filled. 
This program rivals a one-on-one coaching program. You will receive two live group trainings with me per month, and each of these trainings contains 30 minutes of Question and Answer time. You also have unlimited support from me in the private Being Love Facebook group. I've been known to create personalized prayers and invocations for every woman inside Being in Love as well. You also have the opportunity, if you desire it, to hire me as your private coach during Being in Love at a steeply discounted rate should you crave even more support. What matters the most to me isn't limiting access. It's that you have everything you need to deepen your self-love, make your romantic relationships work, cultivate a spiritual life and heal from past pain.
Yes. Your investment for Committed to Love is either $5,000 paid in full or 6 monthly payments of $997. It is your choice.
The doors to Being in Love open twice per year. Because of the intensity of the support inside this program, I only run one round at a time. Being in Love won't be available again until the middle of 2021.
If you're curious about enrolling in Being in Love, the next step is to schedule a complimentary call with me to learn more about the program and to see if it's the right next move for your love life. Booking a call doesn't obligate you to sign up for a spot in the program. However, this is a program for women who desire to be committed to love, so please do only book a call if you're serious about shifting your life and you're looking for something more in your relationships.
Click here to schedule your call.